|
Offerings
The BIPOC Alliance co-creates and designs programs and services in the community to advance our mission and attain our vision!
Asian America: History, Representations, and Community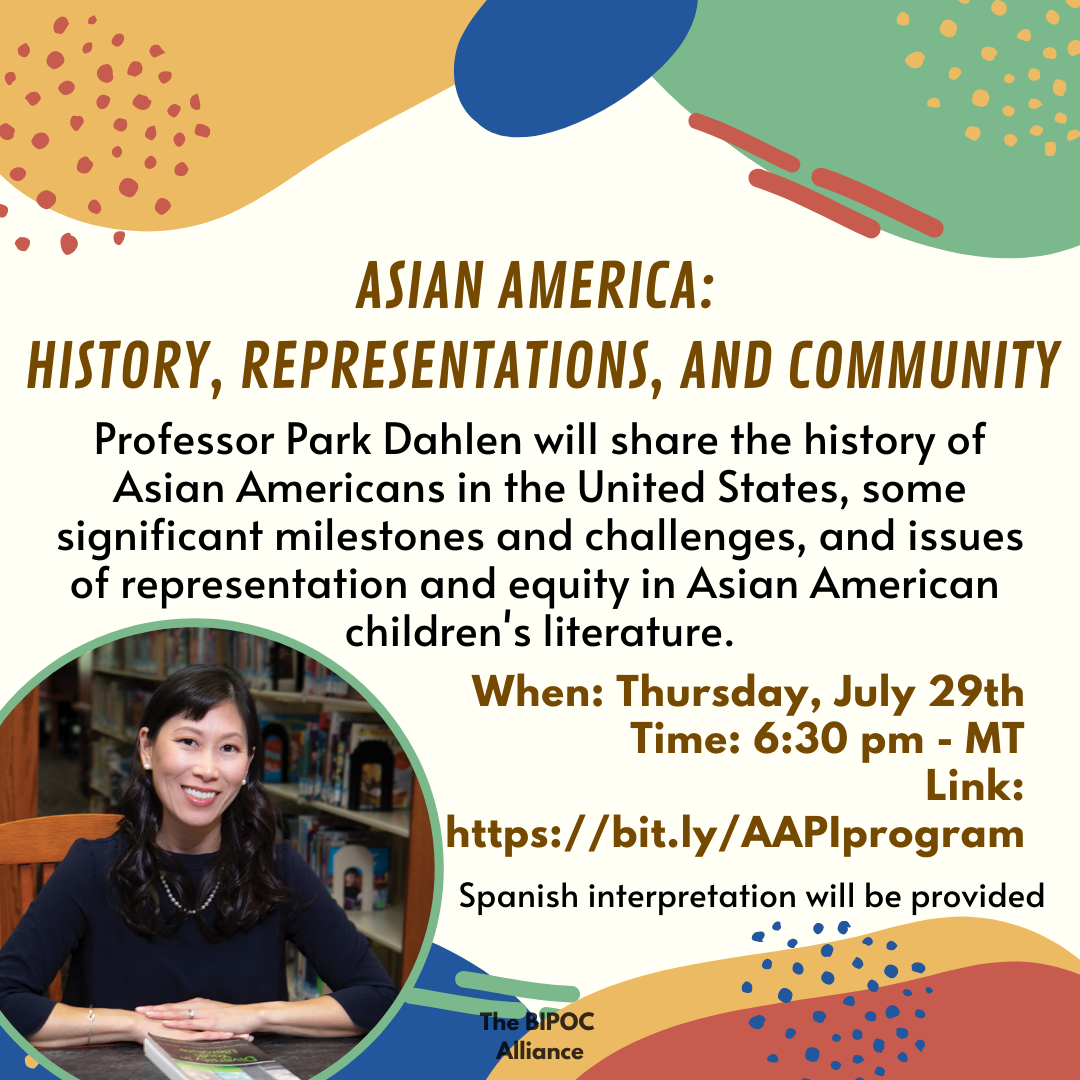 Description
Professor Park Dahlen will share the history of Asians in the United States, some significant milestones and challenges, and issues of representation and equity in Asian American children's literature.
Biography
Sarah Park Dahlen is an associate professor in the Master of Library and Information Science Program at St. Catherine University. She holds a BA and MA in Asian American Studies from UCLA and an MS and PhD in Library and Information Science from the University of Illinois. Her research addresses diversity in youth literature and transracial Asian adoption.
Colorism Series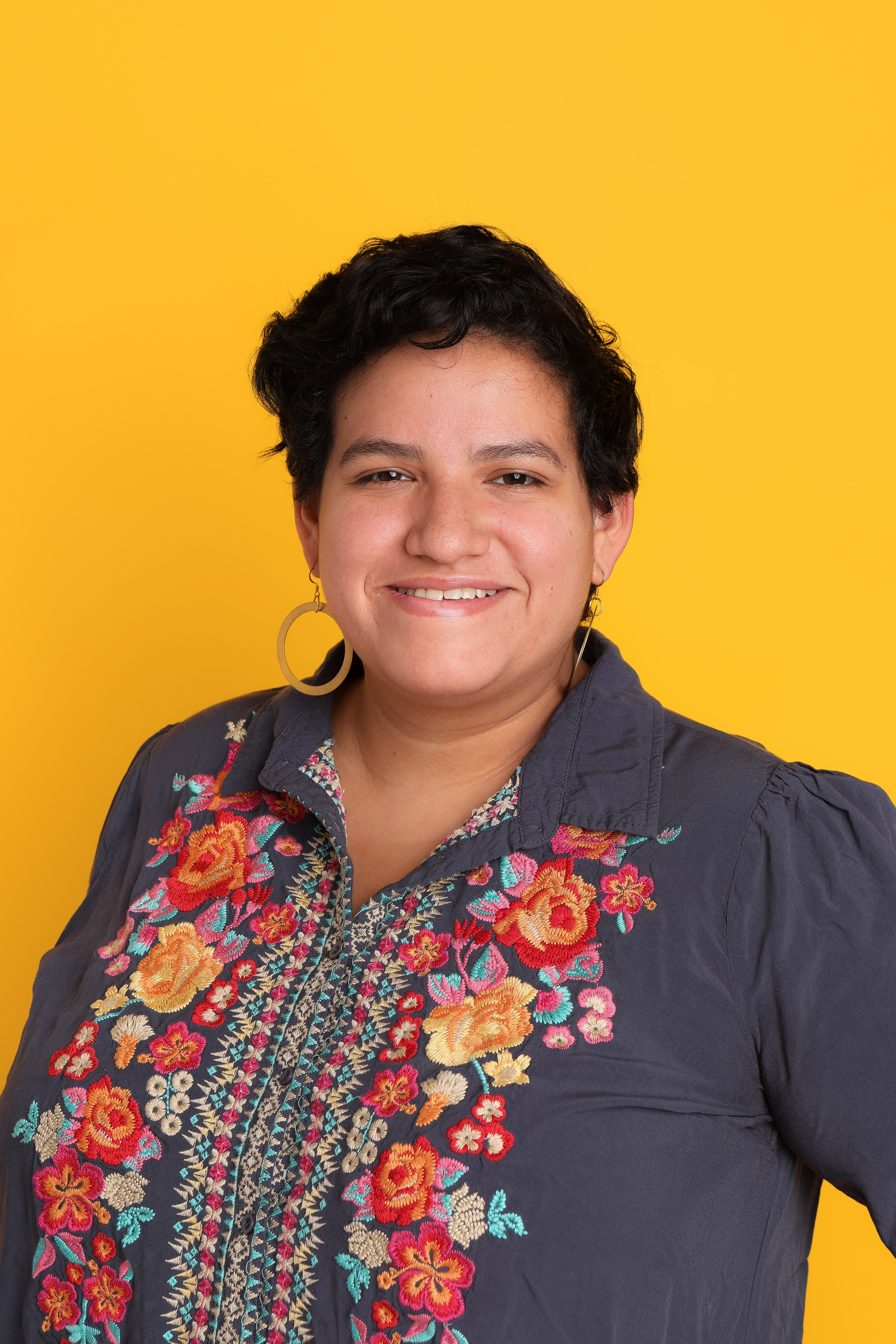 Description
BIPOC Alliance in Fort Collins presents a virtual training series for Latinx community on Colorism facilitated by Celesté Martinez. This series will include: what is colorism, where does it come from and how does it influence our cultures.
Date
Sessions will be on Thursdays from 6-8pm Via Zoom starting August 5 through August 26.
Hosted by
Celesté Martinez is the founder and owner of Celestial Alegria, LLC. Through Celestial Alegria, Celesté is committed to igniting joy through transformation through her array of services which include: life coaching, facilitation and racial equity consulting. Celesté's focuses on creating conditions and strengthening skills for her clients to foster racial equity through personal and collective development. As someone who is committed to being anti-racist, Celesté is best to partner with when clients are seeking to take their DEI work to the next level by implementing structural changes and practices that truly further racial equity
Without Intersectionality, It's NOT Equity (and Still, None of Us Are Free)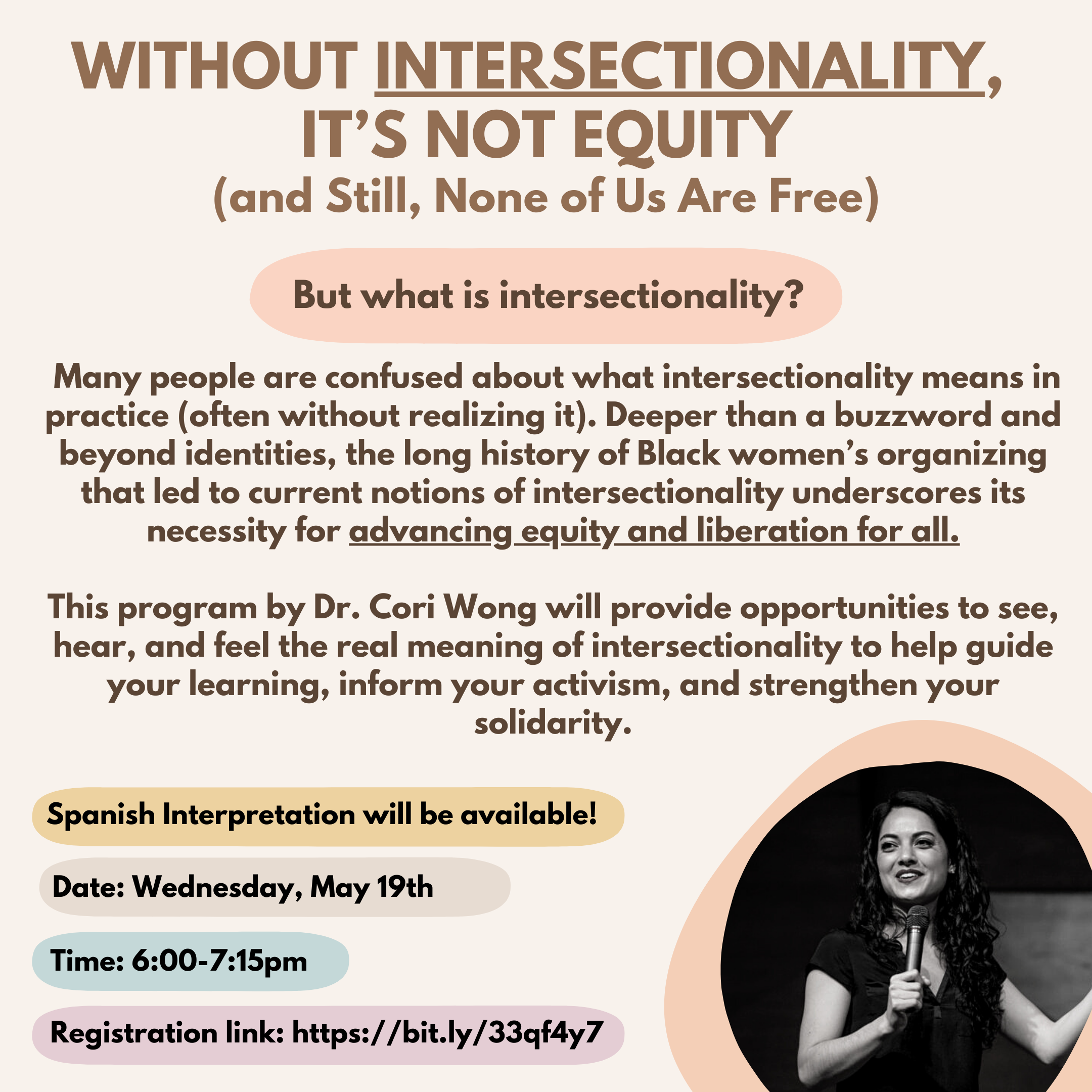 Description
Many people are confused about what intersectionality means in practice (often without realizing it). Deeper than a buzzword and beyond identities, the long history of Black women's organizing that led to current notions of intersectionality underscores its necessity for advancing equity and liberation for all. This program by Dr. Cori Wong provided opportunities to see, hear, and feel the real meaning of intersectionality to help guide your learning, inform your activism, and strengthen your solidarity.
Hosted by
Dr. Cori Wong is a speaker, writer, educator, and consultant with 15 years of training and leadership experience related to intersectional feminism, anti-racism, social justice, and inclusive culture change. Dr. Wong leads diversity, equity, and inclusion efforts at Colorado State University. She earned a dual-title PhD in Philosophy and Women's Studies from the Pennsylvania State University and a BA in Philosophy and Religious Studies from Colorado State University.
Results
65 participants, BIPOC and non-BIPOC audience.
Curanderismo. Ancestral Healing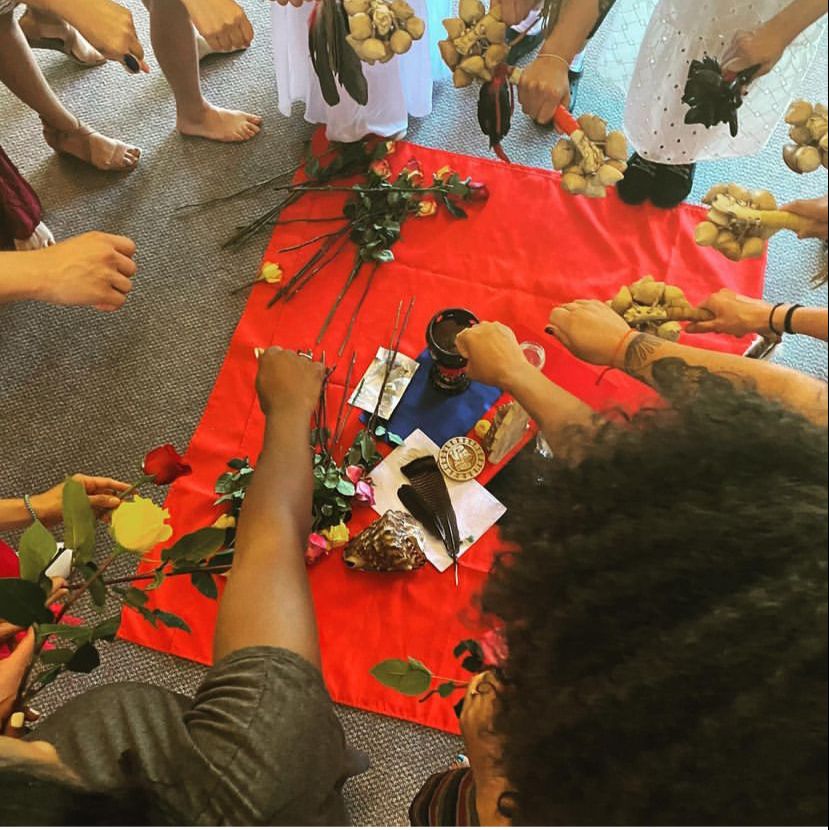 Every second Saturday of every month we will offer a collective ceremony and free-of-charge individual times for BIPOC people only with the curanderos Lisa and Samuel. Curanderismo is an ancestral practice used in Mexico, Central, and South America to aid mental, spiritual, and physical ailments. It can be defined as a set of traditional practices, beliefs, and rituals that address social and spiritual needs, supports mental health, and offers solace to individuals at different times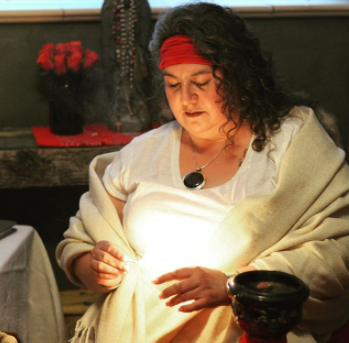 Lisa Martinez
is a board-certified Doctor of Natural Medicine and registered Psychotherapist with the State of Colorado. She is a student of La Maestra Clarissa Pinkola Estés and has attended many years of her training via the Archetypal and Cross-Cultural Studies Institute. She is also a participant of The International Collaboration of Indigenous Healers, Curanderos, Sanadores y Shamans which originated in the sacred mountains of the Tepoztlan Valley in Mexico.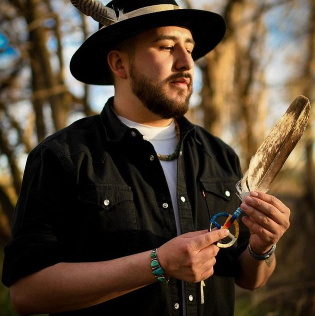 Samuel Nez
was born and raised near Shiprock, New Mexico on the Navajo Reservation. He is a board-certified Doctor of Natural Medicine, a certified NADA Acu-Detox Specialist. He is a long-time student of La Maestra Clarissa Pinkola Estés and has attended many years of her training via the Archetypal and Cross-Cultural Studies Institute. Samuel offers classes including Sacred Feather Medicine, Herbal Smoke as a Spiritual Practice, and more. You can find his offerings through RitualCravt School.
Our fall program will be related to this incredible book!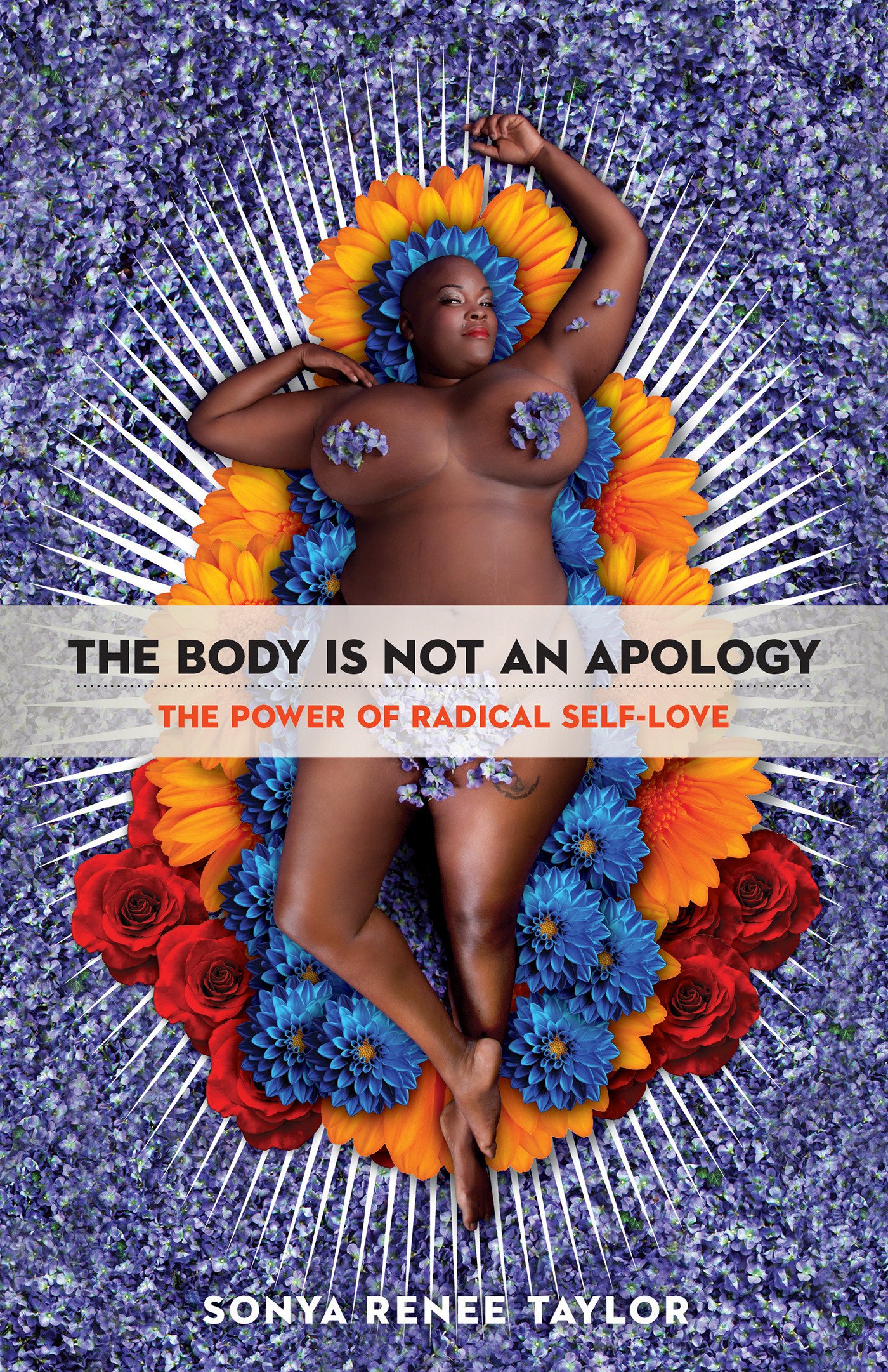 The Body Is Not an Apology: The Power of Radical Self-Love
by Sonya Renee Taylor


Information on how to join coming soon!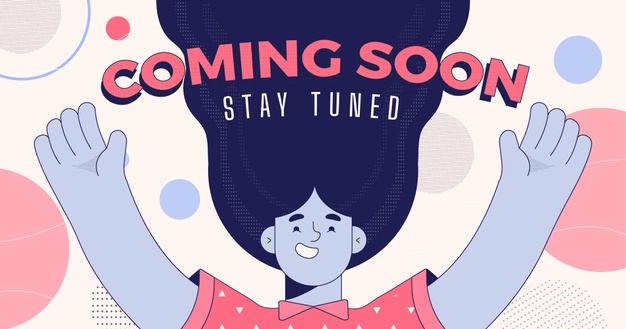 If you want to get involve in:
City budget
No more SRO's at schools
Any of our programs and events
Volunteer opportunities
Fundraising events
Go to out "Get involve" section and fill out the form. We would love to be in community with you